Online Lottery Pools
If you've ever pooled your money together with your friends or co-workers to help increase your chances of winning a big jackpot, then you already know the obvious advantages of grouping together to buy more lottery tickets than you would be able to purchase on your own.
Well, playing with an online lottery syndicate is a lot like that, except you don't have to trust one person to collect money from each member every week, go out to buy the tickets, make copies for everyone, keep track of the group's winnings, or deal with any other headaches that might come along.
Instead, the best online lottery pools successfully combine the convenience of paying a bill online with the security of keeping your money in the bank. And if you play with the right one, you are essentially guaranteed to win at least a little bit of cash.
For instance, every time you buy a Mega Millions lottery ticket, you have approximately a 1-in-15 chance of winning a non-jackpot prize. But when you pool your resources with a lottery syndicate to purchase 60 tickets at a time, your odds of winning are obviously going to go way up. So even though you might miss out on the chance to have an absurdly huge jackpot all to yourself, you are still far more likely to win some money than if you were to simply buy a couple tickets on your own for about the same price.
Of course, you could always double the fun and add to the excitement by individually buying your own lottery tickets as well. But for now, let's take a look at some of the very best lottery syndicates to see if you'd be interested in teaming up with a group of other players in order to drastically increase your odds.

Mega Millions Pool:
For such a big lottery, the Mega Millions game has surprisingly good odds of winning smaller prizes. And when you team up with a lottery pool to play a whole bunch of tickets at a time, those smaller prizes can begin adding up to quite a lot of money. So even if you don't end up winning the big one, this can still be a very fun game to play.
And at an insanely low cost of about 10 cents per ticket, this is really an incredible deal that you won't want to pass up.
No-Risk Powerball Tickets: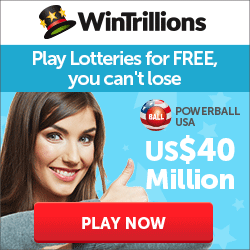 With a minimum jackpot value of $40 Million, and a recent world-record prize of $1.5 Billion, it is no surprise that the US Powerball game has become the most popular lottery in the world. And right now, Buy Lotto Online is using all this attention to reach new players by offering an incredible deal to anyone looking to join a Powerball pool for the first time.
For a limited time, WinTrillions (the most highly-recommended place to buy online lottery tickets outside of the US) will actually refund 100% of your first purchase (up to $50) if you fail to make your money back playing as part of their world-renowned Powerball syndicate program. They are so confident you'll love participating in one of their online lottery pools that they are fully prepared to "put their money where their mouth is."
So if you're the least bit curious about increasing your odds by playing as part of a larger group, there has never been a better time to buy your lottery tickets online.
Multiple Lottery Syndicate:

If you're looking for daily excitement and plenty of ways to win, then you'll absolutely love playing three lotteries at a time. By combining America's two best-selling lotteries along with one overseas, the Power Combo Syndicate really gives you the best of both worlds.
By joining this syndicate, you get to play a major lottery 7 times per week. This deal includes 40 Mega Millions tickets, 40 for the USA Powerball, and 30 tickets for a popular European lottery called SuperEnalotto (with a grand prize that regularly reaches over $100 Million). And at a cost of only $11 per share, you essentially get to play 10 tickets for every dollar you spend. Plus, if you subscribe for anything longer than a week, you'll get even MORE bang for your buck.
The Power Combo Syndicate is really a fantastic option for anyone looking for constant excitement and a whole lot of opportunities to win big.