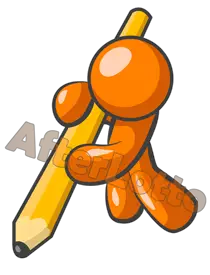 Buy this book if you want to increase your odds:
Lottery Pool Agreements
Lottery pools provide a great way to increase your likelihood of hitting the jackpot without spending more money on lotto tickets. For example, let's say you normally spend $5 per week on lottery tickets, and at some point, you notice one of your friends doing the same thing. Well, instead of grasping at a couple chances to win the lottery by yourself, you could instantly double your odds if the two of you were to pool your money together. Now, imagine doing the same thing with a whole bunch of your friends or co-workers, and it's not difficult to see how quickly you could improve everybody's odds of winning the jackpot.
Of course, whether or not your lottery pool ever strikes it rich, you'll want to make sure everybody is treated fairly. And whenever money and relationships are at stake, it is best to be frank and honest right from the start in order to avoid any surprises later. This is why it's always a good idea to make sure everybody is in agreement before any money changes hands. And if you look below, you will see that we have provided the tools to accomplish just that. Simply answer the following questions, and our Lottery Pool Agreement Generator will create an agreement just for you. Then, all you have to do is print it out and get everybody's signature. So what are you waiting for? Get started making your own lottery pool agreement today!
Lottery Pool Agreement Generator
After answering all the questions above, just click on the "Generate Agreement" button. Then, if you want to change any of your answers, simply click the "Back" button on your browser to return to this page.
Once you've got everything the way you want it, just print the agreement right from your browser window and have everybody sign it.
If you would rather save the agreement directly to your computer as a .pdf file, please use this version of our Lottery Pool Agreement Generator instead.
Legal Stuff:
Due to the modifiable nature of the tool above, neither AfterLotto or its partners shall be held accountable for any content created through its use. Please contact us for any assistance or services required after winning the lottery.